County Rental and Utility Assistance (SB 91 Relief)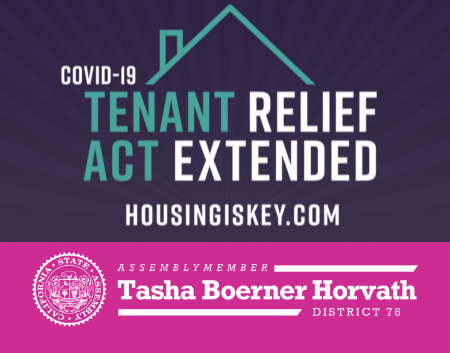 The County of San Diego's Emergency Rent and Utilities Assistance Program (ERAP) application period has been extended through March 31st. Eligible renters who have been unable to make payments due to loss of income from COVID-19 have until then to apply for their share of the $100 million in state and federal assistance intended for unpaid rent and utility bills ranging from last April through this March. 

NOTE: All residents of Oceanside, Vista, Encinitas, Carlsbad, and unincorporated San Diego County need to apply through the County's Emergency Rental Assistance Program to receive their share of this relief funding. If you're unsure of whether this includes you and want to make sure you're in the right place, take the Housing is Key tenant eligibility quiz. 

Click the button below to start the application for the County of San Diego's Emergency Rental and Utility Assistance Program.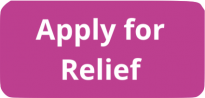 For Renters: 
The
Community Resource Center
 is now more equipped to help renters with short-term rental assistance, rental arrears and late fees, security and utility deposits, landlord mediation/advocacy, new move-in expenses and employment assistance. Residents must reside in the Encinitas, Carlsbad or Oceanside areas and meet other program requirements. If you are a resident of Encinitas, Carlsbad or Oceanside in need of rental assistance, please contact the CRC's Integrative Services Office at (760) 753-8300 x 1301 or housingnavigation@crcncc.org.
CSA San Diego
is a nonprofit that advocates for fair housing and can assist San Diego County residents in mediating tenant/landlord issues, free of cost.
Phone: 619-444-5700
North County Lifeline
has an Emergency Fund that provides rent and utility assistance as well as emergency basic needs to their clients
Phone: 760-842-6201
---
Gas & Electric – San Diego Gas & Electric (SDG&E) will not disconnect ratepayers as a result of nonpayment during the pandemic. The company is urging customers who are struggling to pay their utility bill due to financial hardships stemming from COVID-19 to call its Customer Contact center at 1-800-411-7343 to make payment arrangements. For the full statement from the utility company, click here
Water – As of March 17th2020, the City of Oceanside, the Vista Irrigation District, the San Dieguito Water District, and the Santa Fe Irrigation District have committed to suspending all disconnections to services due to non-payment resulting from COVID-19 related hardships. Penalties for non-payment may still apply. To find out how you might be affected if you have trouble paying for your water bill and make sure you're aware of the current policies for your water district, it's best to call and ask.
City of Oceanside: (760)-435-5800
Carlsbad Municipal Water District: (760)-438-2722

Olivenhain

Municipal Water District: (760) 753-6466
San

Dieguito

Water District: (760) 633-2650
Santa Fe Irrigation District: (858) 756-2424
Vista Irrigation District: (760) 597-3100
Telephone, Cell Phone and Internet – The Federal Communications Commissions has launched the Keep Americans Connected Pledge asking U.S telephone and broadband service providers to agree that, for the next 60 days, they will not terminate any services to residential or small business customers who can't pay their bills due to complications from the pandemic, as well as waive any late fees those customers might incur because of economic hardships resulting from the coronavirus pandemic, among other commitments.  For a complete list of the service providers who have signed on to the pledge as of March 13th, click here.
 To read about the specific commitments from some of the major service providers who have signed onto this pledge, please refer below:
---