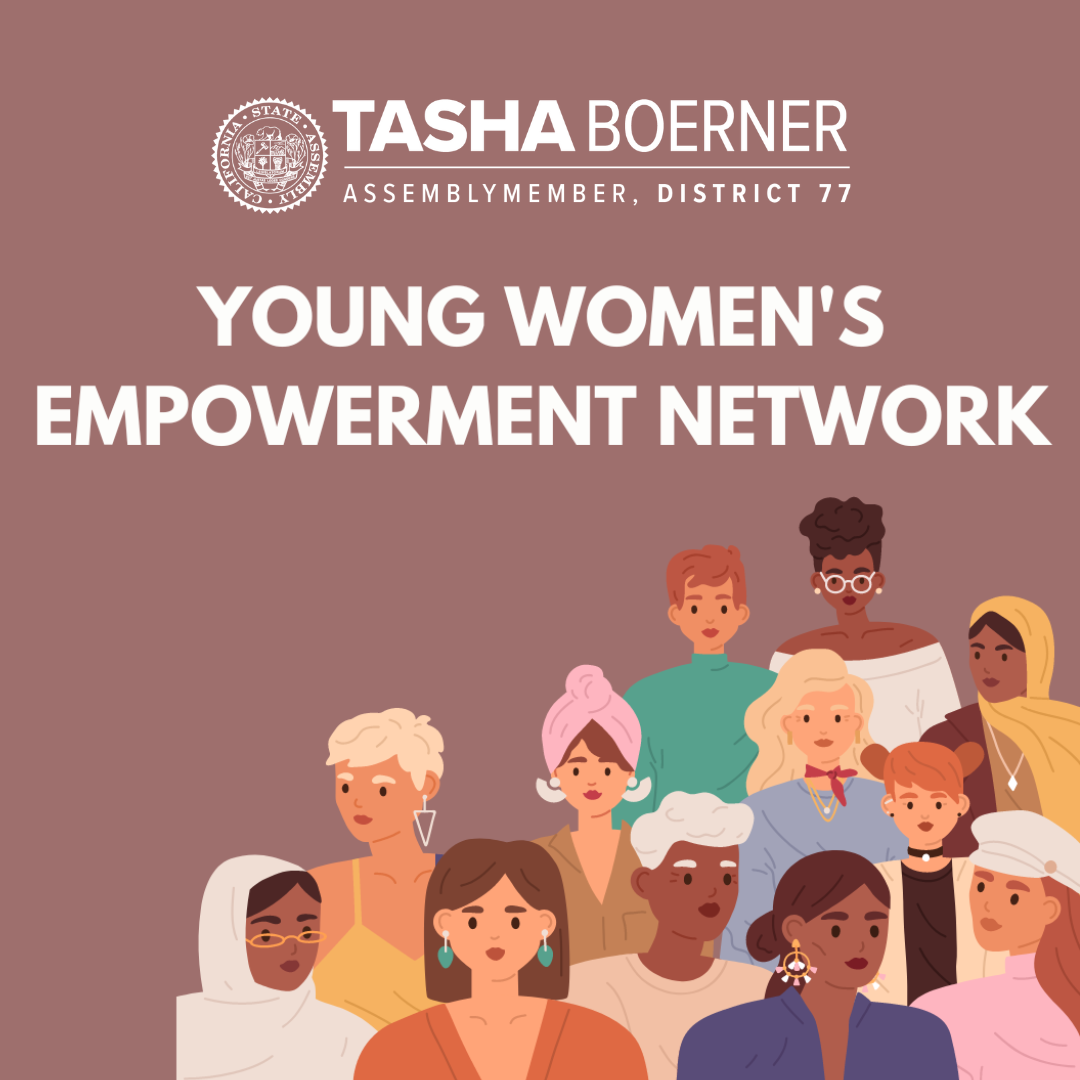 My office is accepting applications for the Young Women's Empowerment Network! This is a professional development community for our emerging women leaders to learn, grow, seek out opportunities, and improve their leadership skills together. 
The network will also help these young women expand their knowledge of state and local government and offer volunteer internships and training workshops for those who are interested in gaining skills in public and community service. 
All applicants must be 18-25 years old, identify as female and live in the 77th Assembly District: Carlsbad, Encinitas, Solana Beach, Del Mar, and the coastal communities of La Jolla south to Coronado. Applicants need to fill out a form and give a brief one-page personal statement. If you know of a young female leader, we would welcome your nomination!
Nominations are accepted on an ongoing basis. However, the deadline to submit to participate in the 6 sessions of free monthly trainings is April 30, 2023 by 11:59 pm. Please email your completed application and personal statement to: Mariah.Kallhoff@asm.ca.gov.