California Small Business Relief Grants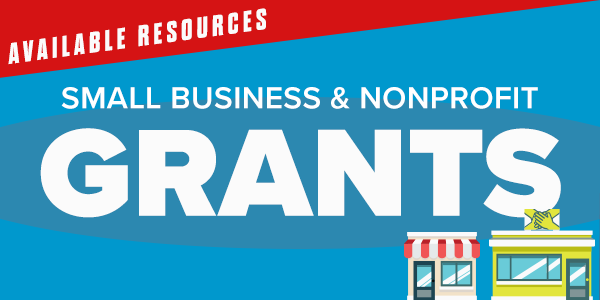 As part of California's Covid Relief Budget package, the state is providing additional funding rounds for the Small Business COVID-19 Relief Grant Program. If your business or nonprofit was affected by the covid-19 pandemic, you may be eligible for up to a $25,000 grant. You can apply from Thursday, September 9 through Thursday, September 30. Current waitlisted applicants from certain previous rounds will be automatically moved to this round. 
For more information on grant requirements and eligibility visit the CA Relief Grant website (https://careliefgrant.com).
My office is always available to answer any questions related to the Relief Grant Program or any other state resources. You may contact my district office at (760) 434-7605 or email Assemblymember.BoernerHorvath@assembly.ca.gov.
---
   North San Diego Business Development Center
The North San Diego Business Development Center has helped our small businesses navigate through a variety of federal, state, and local resources. 
 

They provide Business Consulting Services on the following topics:


•    Access to Capital
•    Accounting/QuickBooks
•    Marketing/Public Relations
•    Business Plan Assistance
•    Strategic Growth & Expansion Strategies
•    Sales & Customer Service
•    Financial Analysis/Cash Flow Management
•    Business Structure/Formation
•    E-commerce & Online Sales
•    Buy/Sell Business
•    Government Contracting

They provide workshops on the following:

•    Digital marketing
•    Alternative lending
•    Technology commercialization
•    Financial reporting
•    Cybersecurity
•    Pitch preparation
•    Social media
•    International trade
•    SBIR/STTR writing
•    Franchising
•    And much more
---
Shop Safe, Shop Local! Special Services & Discounts for Small Businesses
The California Governor's Office of Business & Economic Development has partnered with various industry leaders to offer small businesses a suite of special services and discounts to help them market themselves and run logistics during this difficult time. This includes everything from online marketing tools to online sales management and shipping solutions to help businesses expand e-commerce. The state is also partnering with a number of chambers and industry organizations to provide owners with free trainings to help them discover ways to adapt their business plan in this pandemic economy. You can also browse a list of state agencies providing additional small business support during this time.