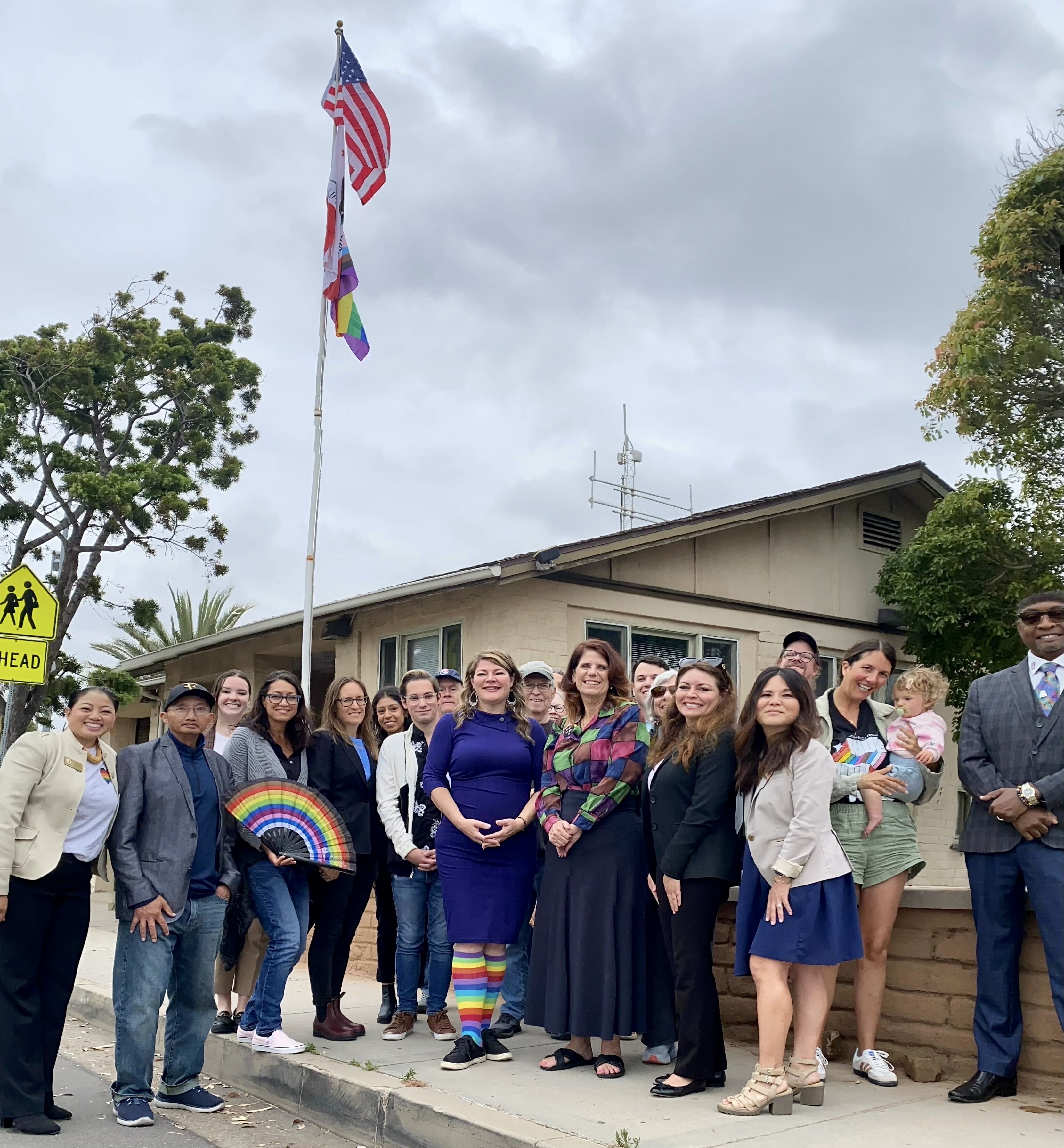 CARLSBAD, Calif. — During Pride Month we celebrate that love always wins. All orientations are included and welcomed in California, which is why I joined elected officials and the public to raise the Pride flag on State land. It is important that our LGBTQIA+ family, friends, neighbors, and allies see our commitment to inclusivity, as well as the State's leadership on supporting our LGBTQIA+ community.
While California has historically been a safe place for the LGBTQIA+ community, our work is not done. I am committed to protecting the rights of LGBTQIA+ Californians in the face of increasing anti-LGBTQIA+ attacks on our community.
I authored AB 589 to promote housing stability and a positive support system for our LGBTQIA+ youth. Stable and affirming housing plays a vital role in the safety of youth identifying as LGBTQIA+. This bill creates the Unicorn Homes Transitional Housing for Homeless LGBTQIA+ Youth Program pilot project to help identify, screen, and train LGBTQIA+ affirming households that host LGBTQIA+ youth experiencing homelessness due to family rejection with a safe place to stay.
Raising the Pride flag is a symbol that we stand as allies to the LGBTQIA+ community and will not tolerate hate and bigotry.
                    ###
Assemblymember Tasha Boerner represents the 77th District, which encompasses Carlsbad, Encinitas, Solana Beach, Del Mar, and the coastal communities of La Jolla south to Downtown and Coronado. You can learn more about Assemblymember Boerner at a77.asmdc.org, Facebook, Instagram, or Twitter.