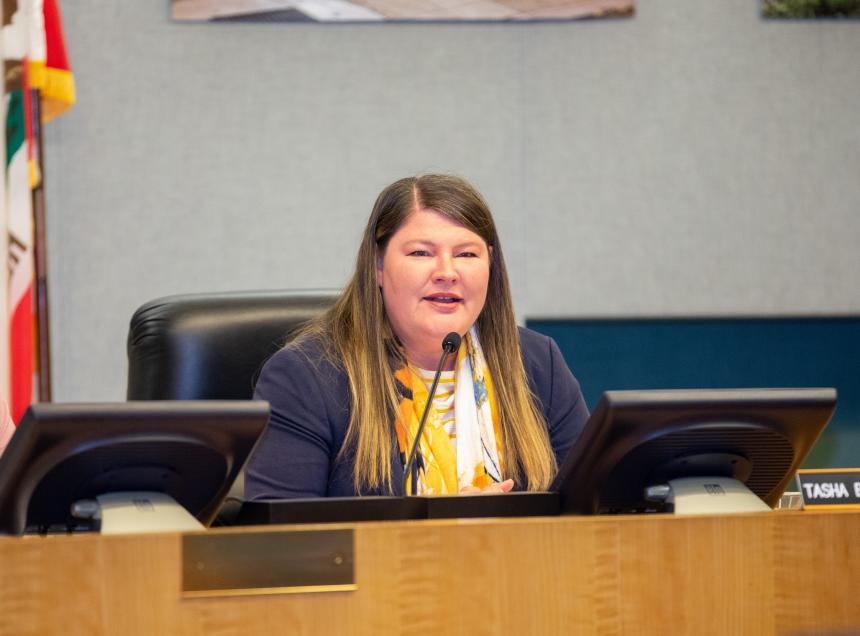 ENCINITAS, CA—Assemblymember Tasha Boerner Horvath (D-Encinitas), Chair of the Assembly Select Committee on Sea Level Rise and the California Economy, convened a hearing on December 3, 2019 examining "Sea-Level Rise and Its Impacts on Coastal Cities."  The hearing provided a broad overview on the status of sea level rise, immediate threats to the California coastline, and compared the current sea levels with the projected sea levels by the year 2050 and beyond.
"As a legislator from a coastal district, the issue of sea-level rise is very important for the safety, economy, and quality of life in my district.  Just this past weekend, the bluff collapsed only feet from the railroad tracks in Del Mar along the LOSSAN corridor, which is the second busiest rail corridor in the nation," said Assemblymember Tasha Boerner Horvath.  "There are serious economic impacts from sea-level rise to our coastal communities and our state, estimated at approximately $150 billion in property at risk of flooding along the coast by 2100."
Assemblymember Tasha Boerner Horvath was joined by fellow Select Committee members Assemblymember Todd Gloria (D-San Diego) and Assemblymember Patrick O'Donnell (D-Long Beach), as well as State Senator Pat Bates (R-Laguna Niguel).  The purpose of the hearing was to take a deeper look into the current data on sea-level rise and the regional, social, economic and environmental challenges, as well as management strategies.   
"The California shoreline is an invaluable recreational, commercial, and military asset, and it's significant that the committee is prioritizing learning about the issues the coastline will face and potential solutions," said Mark Merrifield, director of the Center for Climate Change Impacts and Adaptation at UC San Diego's Scripps Institution of Oceanography. "Beach erosion, cliff collapse, and coastal flooding are ongoing management challenges, and sea-level rise rates are expected to increase significantly in coming decades. Coastal monitoring systems provide quantitative information about our evolving coastlines, and increasingly will be relied on by managers faced with hard decisions."
The testimony addressed what the state is facing and regional solutions to sea-level rise.  The Committee also heard testimony from the following experts:
Mark Merrifield, Director of the Center for Climate Change Impacts and Adaptation, Scripps Institute of Oceanography, UC San Diego
Jacob Gould, Senior Legal Counsel, North County Transit District (NCTD)
Coleen Clementson, Director of Regional Planning, San Diego Association of Governments (SANDAG)
Brendan Reed, Director, Planning and Environmental Affairs, San Diego County Regional Airport Authority
Eileen Maher, Director, Environmental Conservation, Port of San Diego
Imperial Beach Mayor Serge Dedina, Encinitas Councilmember Kellie Hinze, and Oceanside Councilmember Ryan Keim also shared their experiences in protecting their coastal communities from rising sea levels.
 
"Climate change is the biggest threat we are facing, so focused conversations and action specific to our region are critical to ensuring the resilience of our infrastructure, built environment and natural resources," said Encinitas Councilmember Kellie Hinze.
Assemblymember Tasha Boerner Horvath represents the 76th District, which encompasses Camp Pendleton, Oceanside, Vista, Carlsbad, and Encinitas.
###