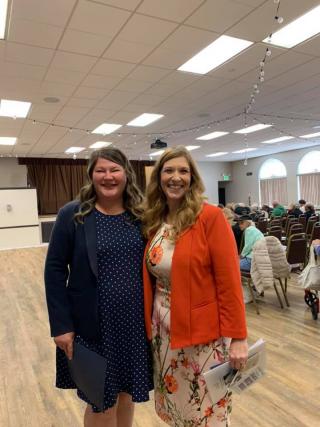 VISTA, CA– Assemblymember Tasha Boerner Horvath and the California Contractors State License Board hosted a Senior Scam Stopper seminar on November 14, 2019 to help seniors learn how to identify and avoid scams. 
"As a member of the Committee on Aging and Long-Term Care, I recognize our large senior population and I want to make sure that they have the information they need to protect themselves," said Assemblymember Tasha Boerner Horvath.  "The Senior Scam Stopper seminar is a really valuable tool for helping seniors, their families, and caregivers to stay informed and empowered."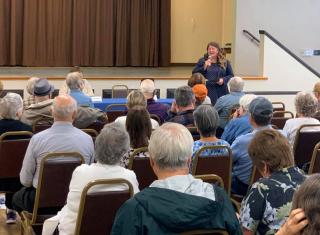 With over 100 people in attendance, experts from the Contractors State License Board (CSLB), California Bureau of Automotive Repair and the San Diego County Health & Human Services Department, Aging & Independence Services provided information about how to avoid getting hooked by a scam, including how to protect oneself from identity theft, telephone scams, financial, insurance, construction and mail fraud.  Attendees also engaged in a question and answer session with the experts.
###